Community Events
Hitec – Brazen Sportswear has opened a small art gallery, the JH Morris Silver Bowerbird Gallery above their location at 479 4th St. Downtown Courtenay. A showcase for not only the late James Morris, the gallery will be a venue for workshops, shows and events celebrating the amazing creativity and talent in the Comox Valley.
HANDS-ON workshop
Gather up a bountiful, beautiful catch by experiencing 2 days of creative expression at Hitec-Brazen Sportswear and the Silver Bowerbird Gallery during the Central Island Art Studio Tour May 26 & 27.
Explore your talents in a hands-on workshop.

Sat&Sun May 26&27, 2018 10:00 - 4:00 pm
at the JH Morris Silver Bowerbird Gallery (upstairs 479 4th St. Courtenay)
Cost for materials $5-$10 per activity
Pre-register by email:infoREMOVE@hitecprint.com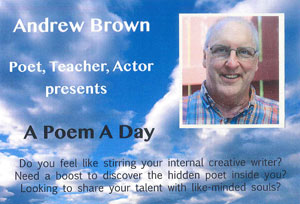 Andrew Brown Poet, Teacher, Actor presents A Poem A Day
Gain insights into ways to stimulate your creativity.
Practice these useful techniques during the workshop.
Meet like-minded creatives and enjoy a social afternoon that will get you on track and into production.
Join Andrew for a stimulating and fun creative writing workshop.

Saturday Oct. 14, 2017 1:00 - 4:00 pm
at the JH Morris Silver Bowerbird Gallery (upstairs 479 4th St. Courtenay)
$40 per person
Sign Up by email:jam088REMOVE@telus.net


The Central Island Studio Tour
All Studios Open on May 5, 6 & 7

Silver Bowerbird Gallery is Map # 15.

Permanent collection of paintings, serigraphs and carvings by local artist Jim Morris (1943-2014) as well as native carvers – David Robertson, Dempsey Willie, Tom Nickerson, serigraphs by Loretta Antoine, Harold Harry, Bruce Alfred, Bill Maximick. Gifts and books by local creatives. Local artists in attendance include Pottery by Emma Heitzmann, Artwork by Ann Doyle, Quebec buckets by Ian McKenzie, Paintings by Megan Watts.
St. Patrick's Day Draw
We are pleased to announce that the winner of St. Patrick's Day Draw is Luke. Congratulations, Luke!
The Silver Bowerbird Gallery OPEN HOUSE
Sunday, March 12th 1:00-4:00pm

The Silver Bowerbird Gallery turns 1 year old this month so it's time to celebrate. It's an Open House with refreshments and an Art Jam activity for those who are inclined! A bit of extra fun. And Cake! Cake cutting presentation about 1:30 though no set agenda - of course!
Looking forward to seeing you there. Please feel free to invite family and friends.
Donation of Shirts to Bicycles for Humanity
The shirts are great thank you. I am really happy that this has worked out for everyone. Dave ~ Feb. 2017